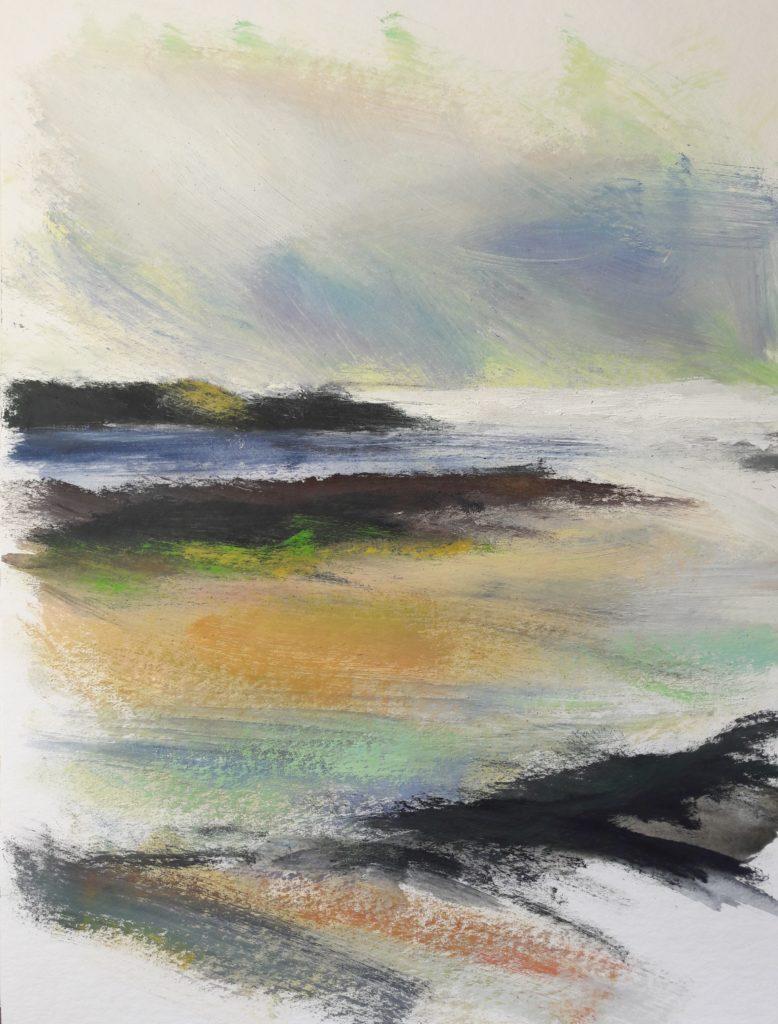 I'm currently working on a series of paintings based on these two works on paper, painted en plein air in Northumberland.
I spent a lot of time sitting and watching, noticing the subtle differences that time and tide made on the colours, reflections and light.
These two works on paper were painted about an hour apart on a beautiful morning. The bluer of the two was the first, painted at about 8.00am.
Watch this space to see in progress…