Acrylic and charcoal on heavyweight acid-free Clairfontaine paper.
This work was painted en plein air from the top of Garrowby Hill in May. The field I worked from was lush with green barley and swathes of cow parsley. It was a very windy day, so bulldog clips were needed! Shortly after painting, it rained heavily.
Supplied in a mount and can be framed on request (frame cost will be in addition).
Painting measures 400 x 200 mm. Mount measures 300 x 500 mm.
Please enquire.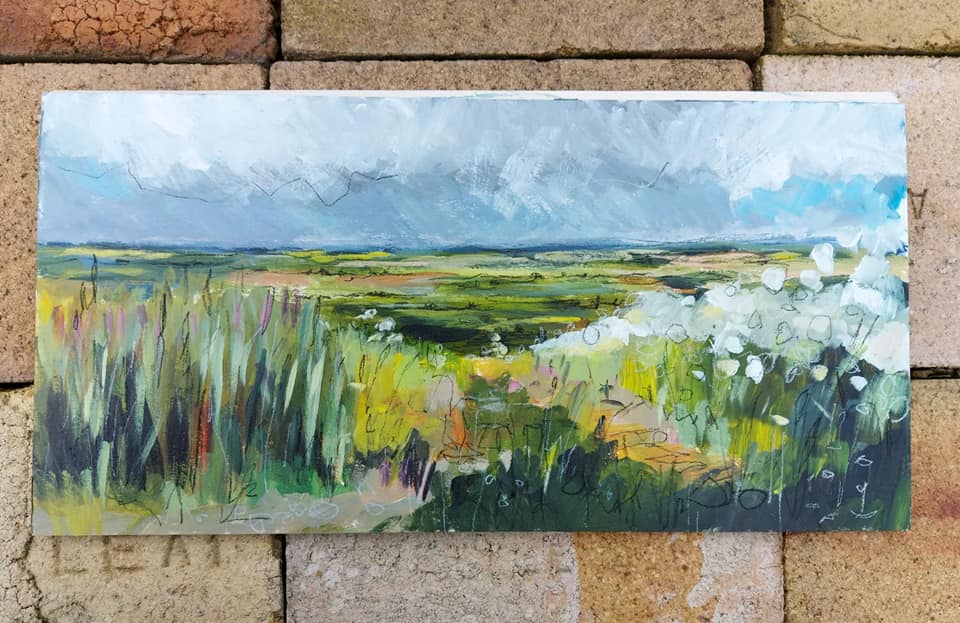 This is part of an ongoing project to record the view at different times of the year, through the farming seasons. The watercolour painting, below, was from the same spot looking left, and studies the colour and patterns in the foreground flora – hawthorn hedges, cow parsley, buttercups, pink-tinged fog grass, dandelion heads, white clover and blue-tinged barley and corn.