£990
Heavily textural mixed media on deep edge canvas.
Painting is 1200 x 400 mm (unframed).
This painting takes me back to sitting in the dunes at Low Newton by the Sea, Northumberland, amongst the marram grass. It is highly textural with deep, rich colour and lots of subtle detail. Metallic copper leaf lifts the textures in places amongst the grasses.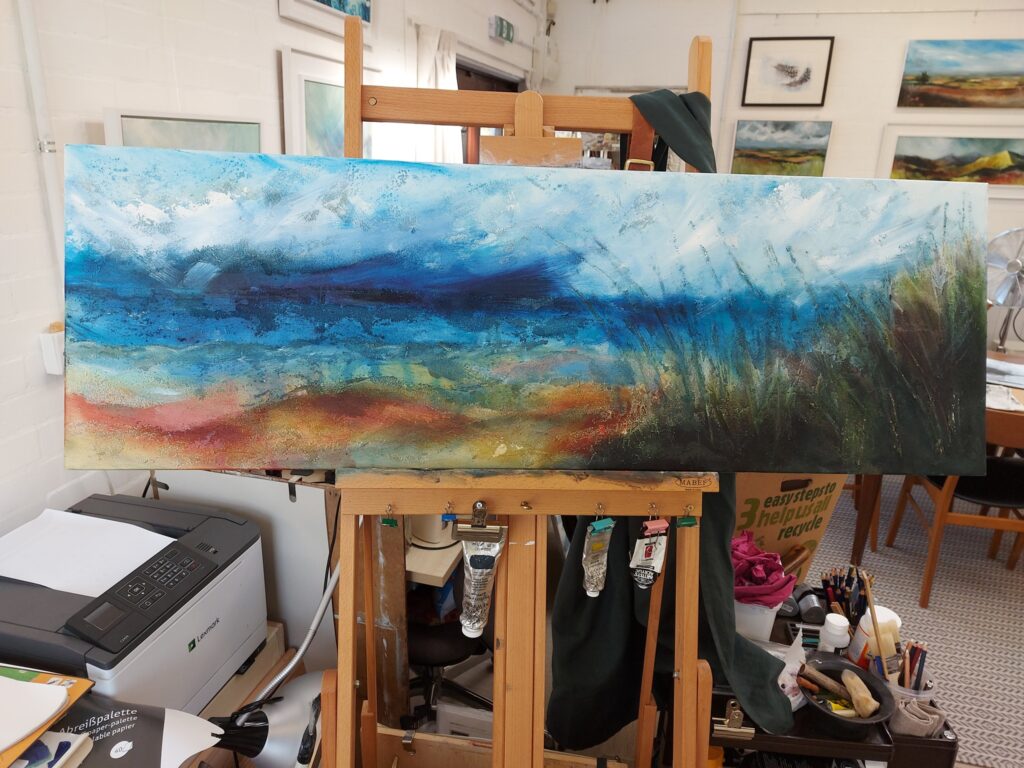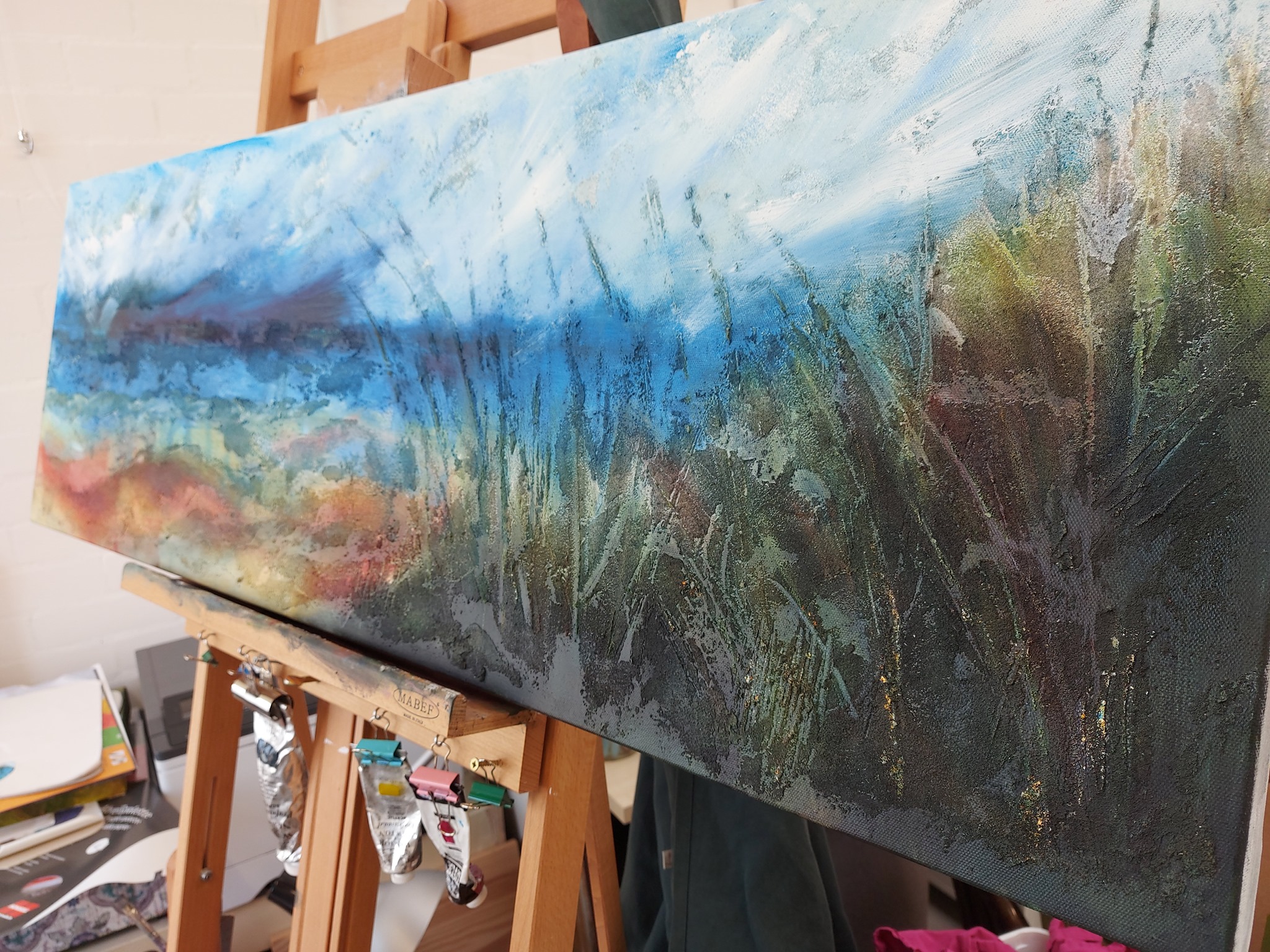 Details…