This page is a store-room for all my sketches, studies and works on paper of landscapes and places. All are either drawn/painted 'en plein air'. Some go on to be framed and sold as works on paper and others are used purely for reference.
Mediums vary depending on the subject and how much I can carry (or remember) to take with me!
A number of my works plein air on paper are for sale, and people often buy them direct from my portfolio. They can be supplied unmounted, mounted and ready for framing at home, or framed and ready to hang. If there is a piece below that interests you, please contact me for more information.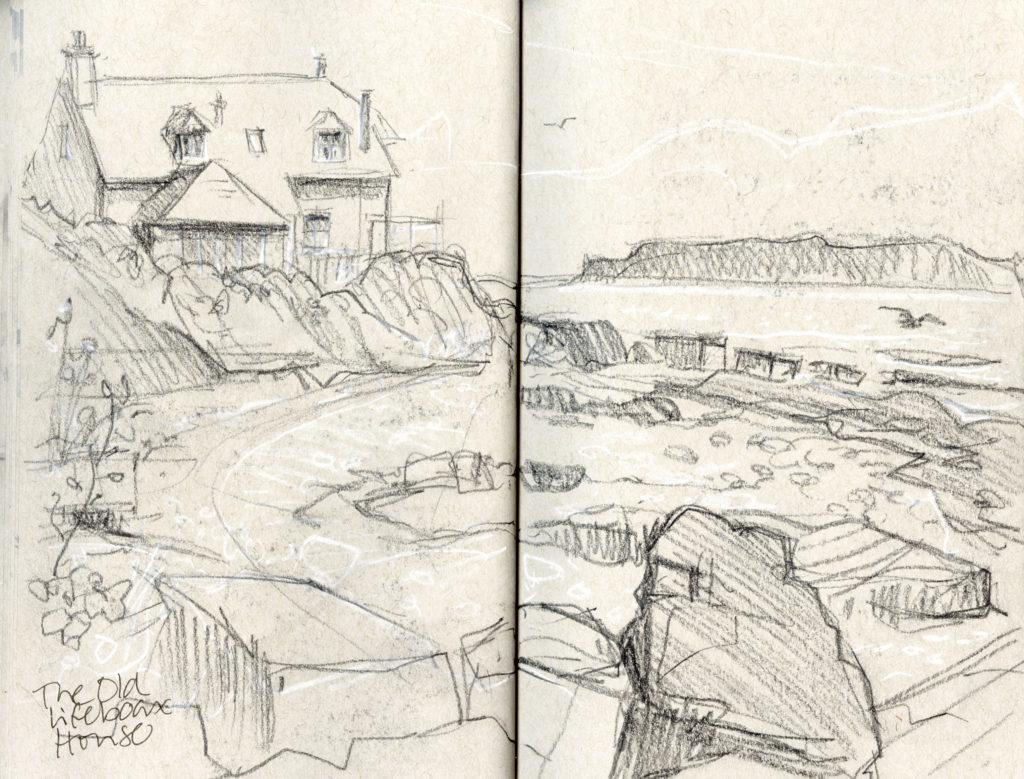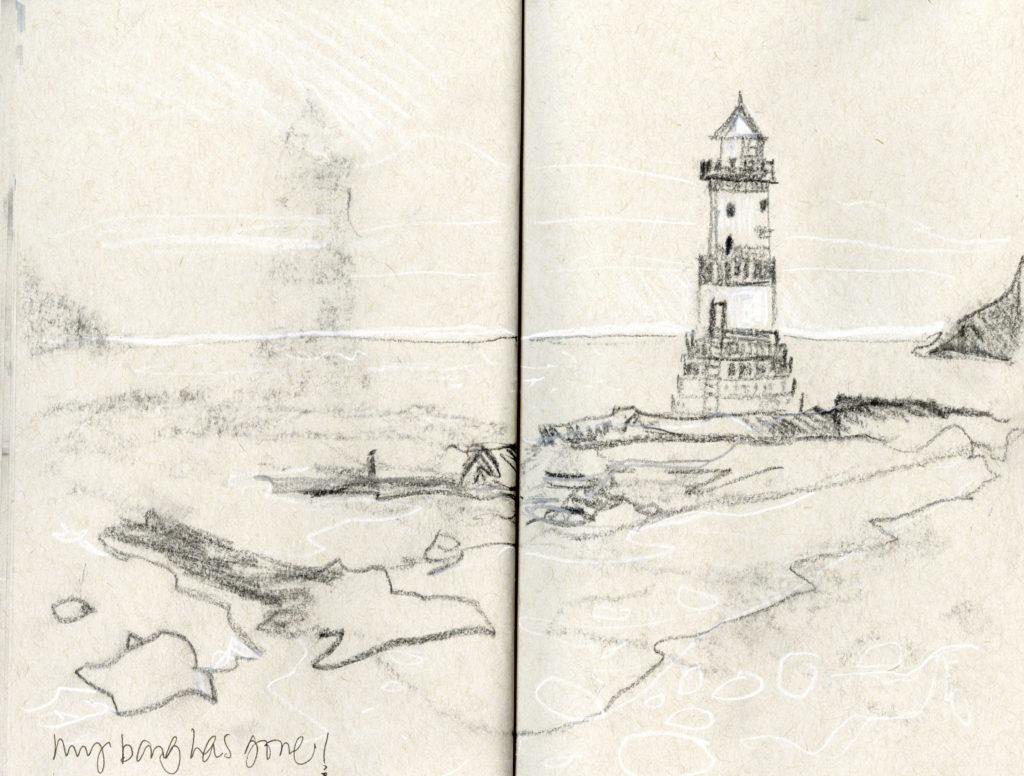 See Northumberland Sketchbook for more sketches of Low Newton, Dunstanburgh Castle, Newton Point and Beadnell Bay