The following works are currently on the easel and will be available to purchase soon (please contact me to express interest).
---
Christmas
Christmas has stopped play on the easel for a little while, while I make items to sell as gifts.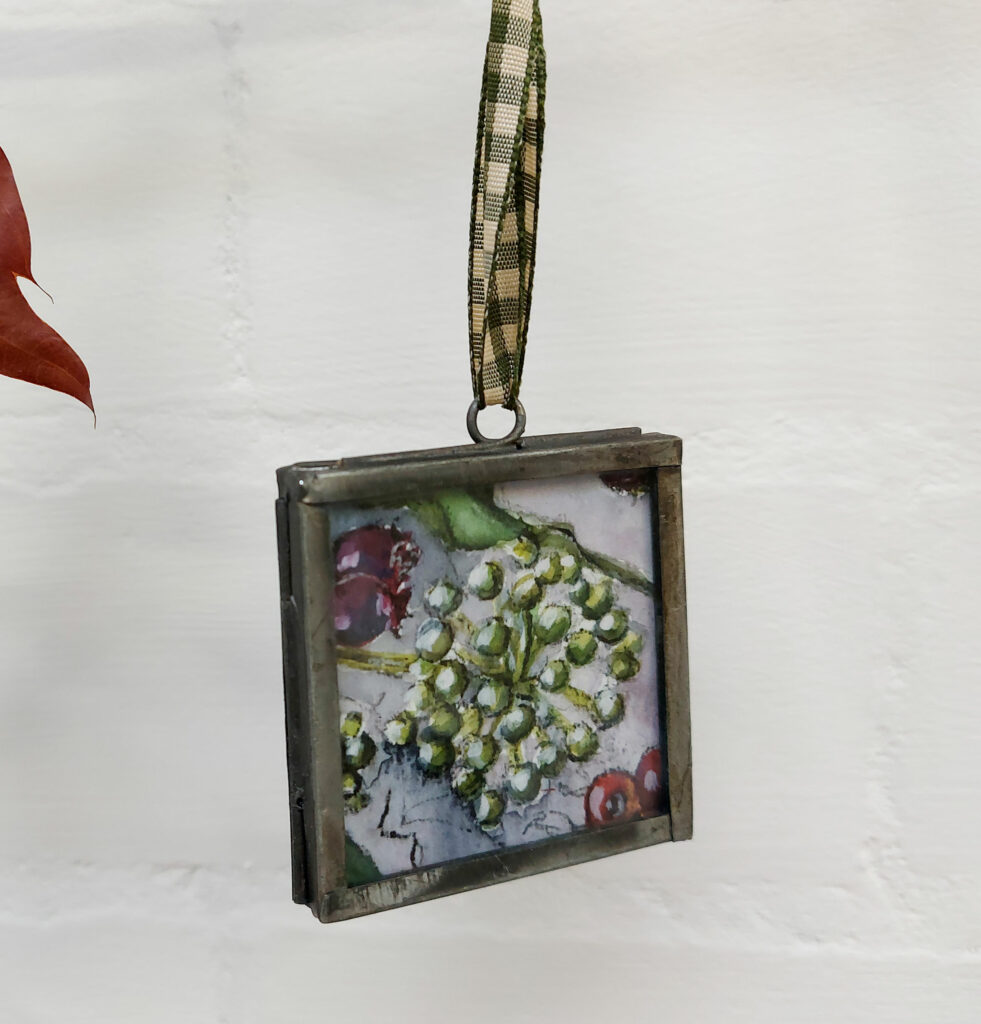 ---
Towards Arncliffe
In October, I went to the Yorkshire Dales, to study the landscape.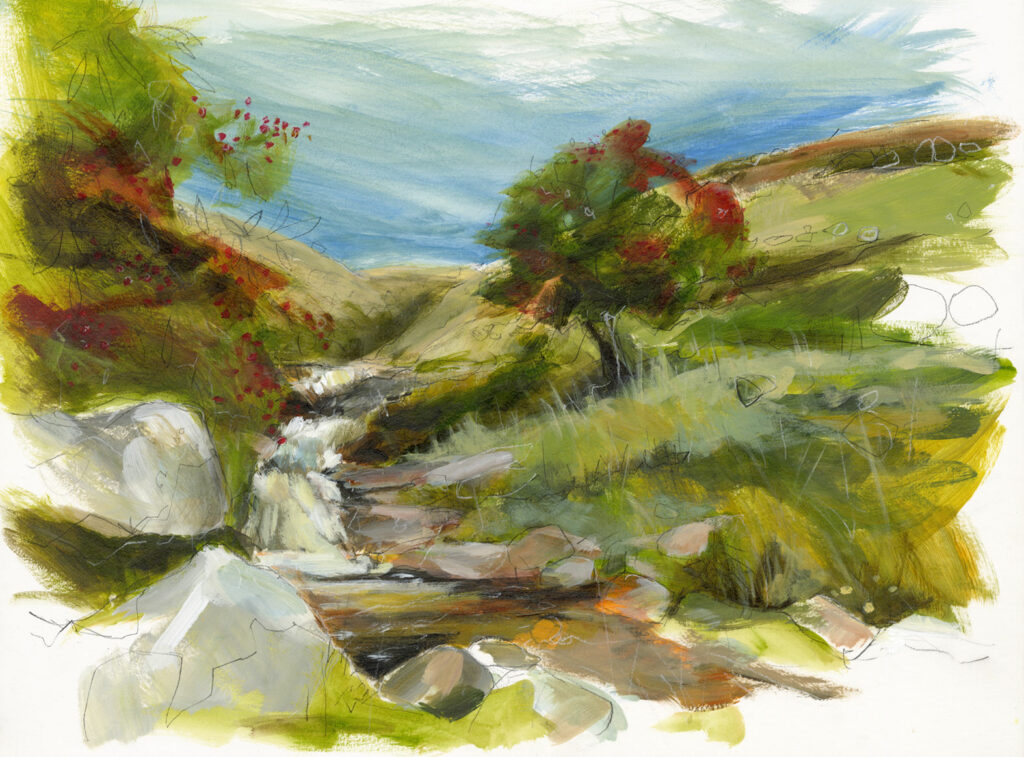 The berries were stunning – rowan and hawthorn were red on the hillsides – and rains filled the waterfalls and rivers.
I've used the berries to create a new concertina art card…
I'm now working on a studio painting called 'Towards Arncliffe'.
---
Oystercatcher series
Based on a recent sketch I did at Penmon, Ynys Mon (Anglesey), I am working on a series of monochrome/limited palette paintings on paper, and monoprints.
---
Eye Contact

An ongoing personal project based on the idea of 18th century 'lover's eyes', started during Lockdown. I am also working on a number of eye portrait commissions.
Read more about the project here.