Weekends of 6–7 and 13–14 April 2019
It was great to take part in York Open Studios again in 2019.  I shared my studio with talented textile artist, Sarah Jackson and we welcomed 1300 visitors over the four days we were open! We met some fabulous people or all ages and interests, and saw our work go to new homes in the UK and abroad. I even met another Pettitt (four Ts and everything!).
Below are some pics of the event…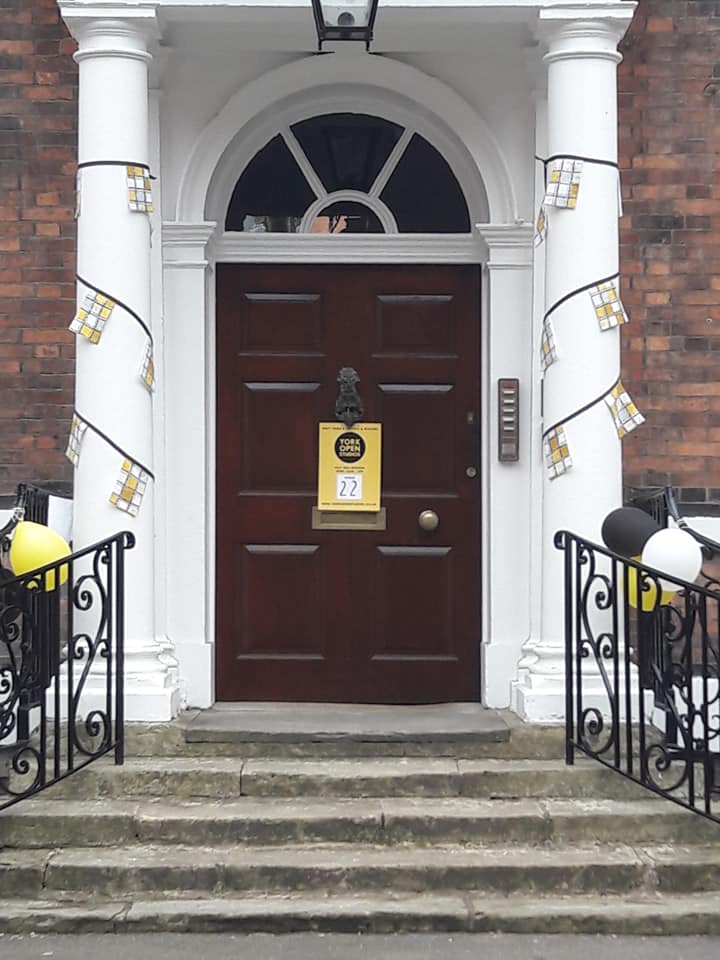 Welcome to venue 22! Sarah made the lovely bunting from 1950s fabric in Open Studios brand colours.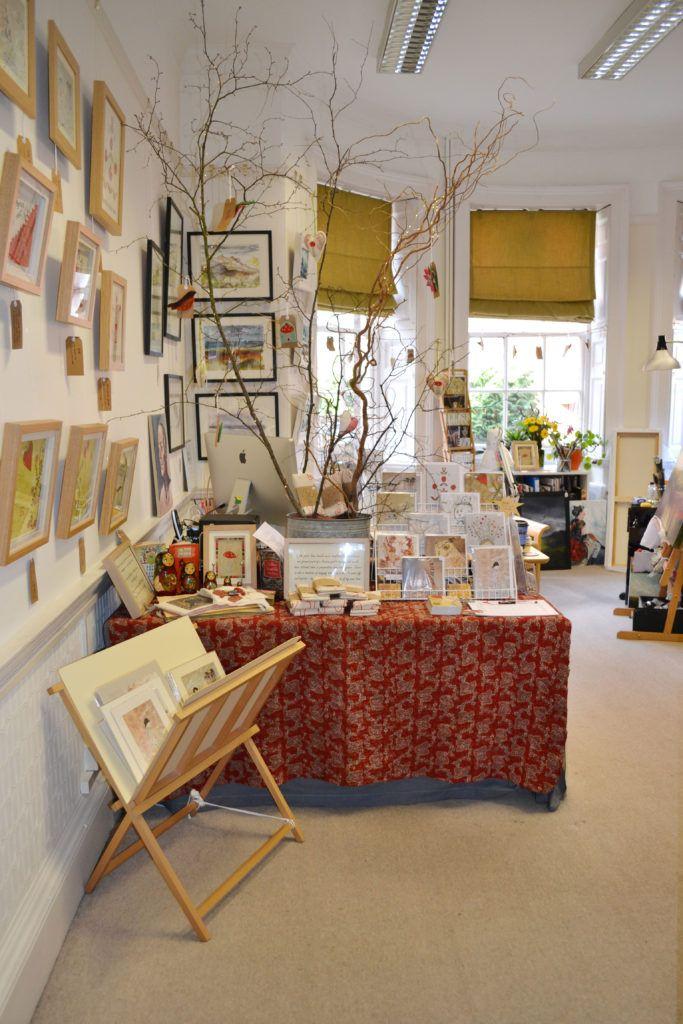 Sarah made a tree! Her embroidered decorations and pins looked lovely on it.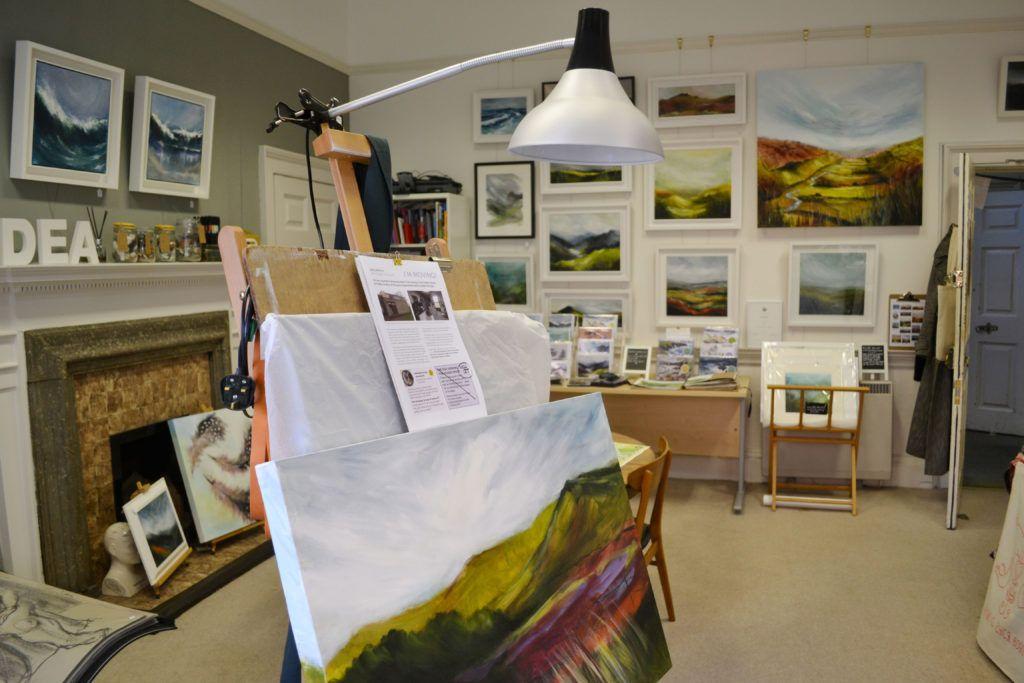 I had work on the easel and had filled the walls with paintings and works on paper.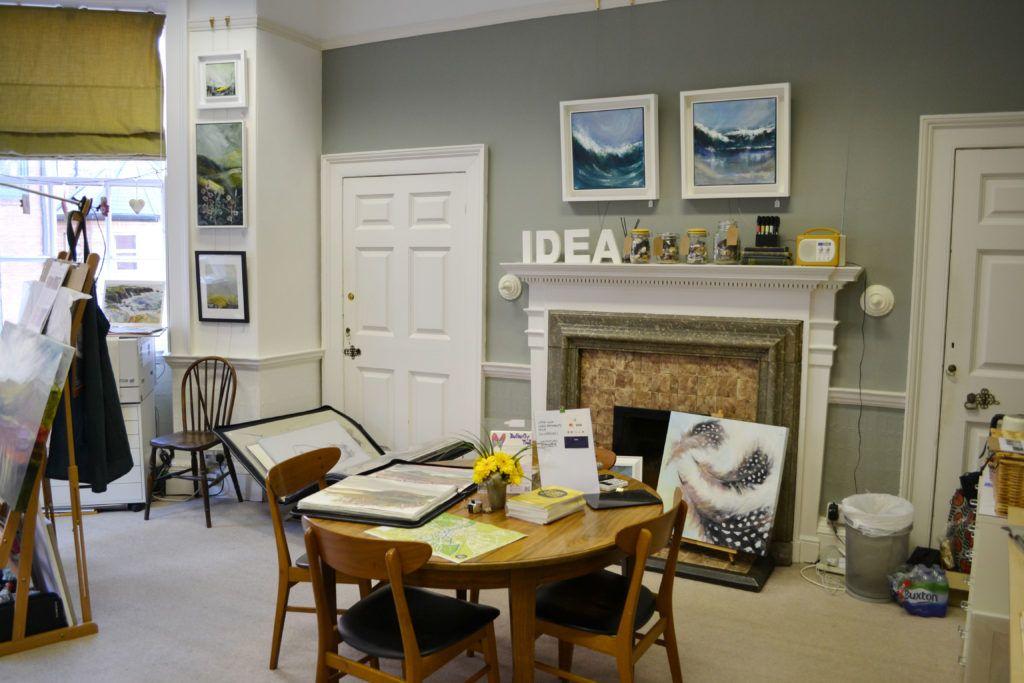 Portfolios of life studies and plein air works on paper were available to view.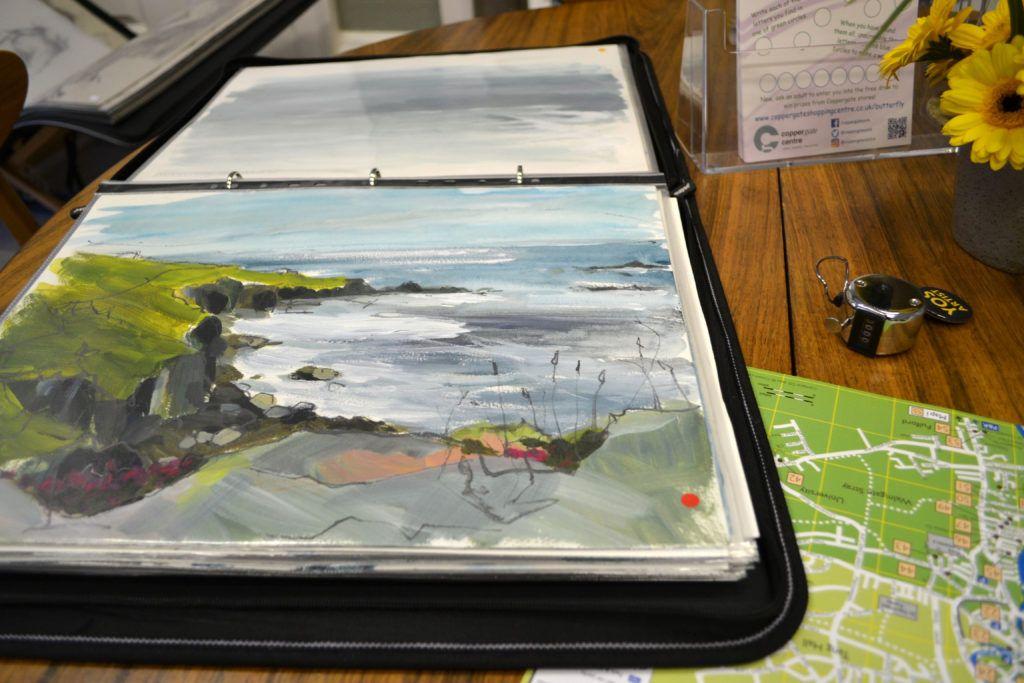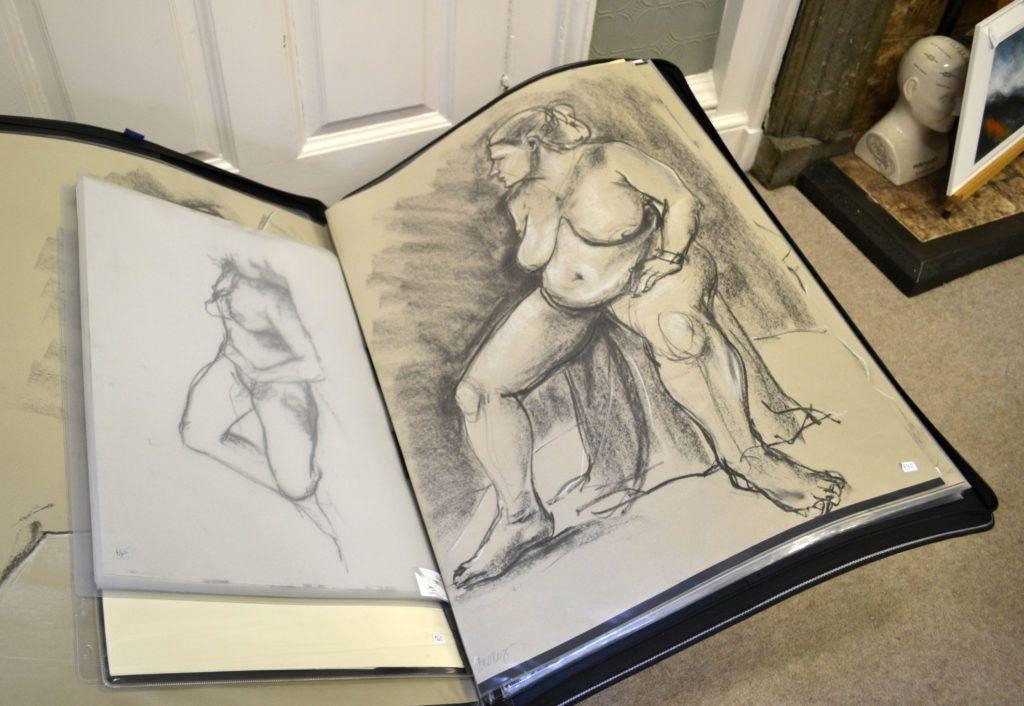 There were sketchbooks galore…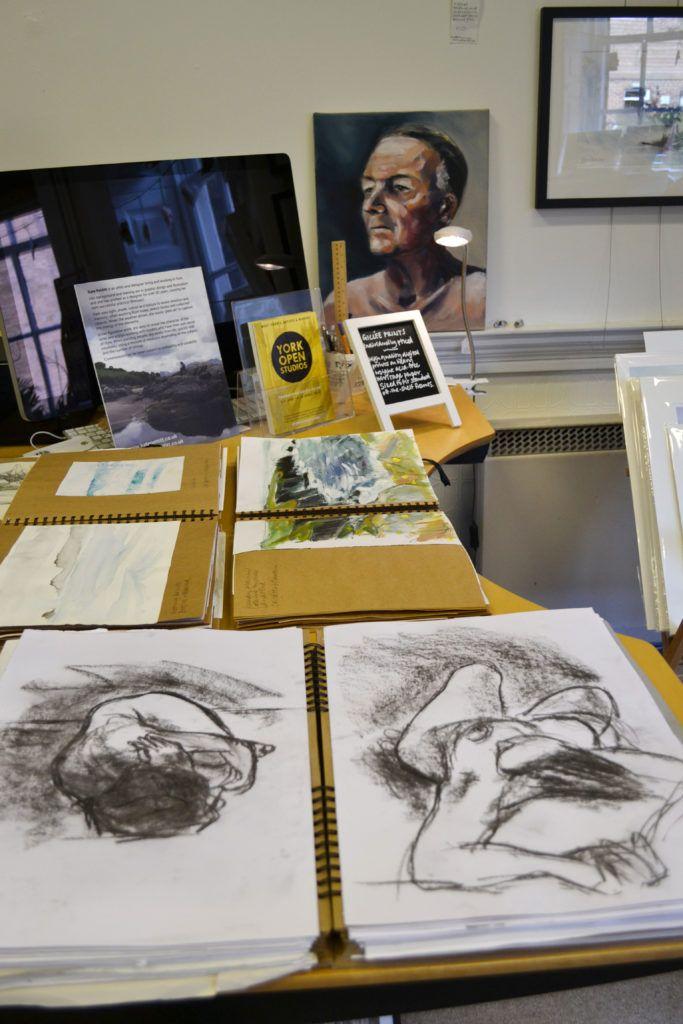 …and people loved to see my mucky and well used sketching kit.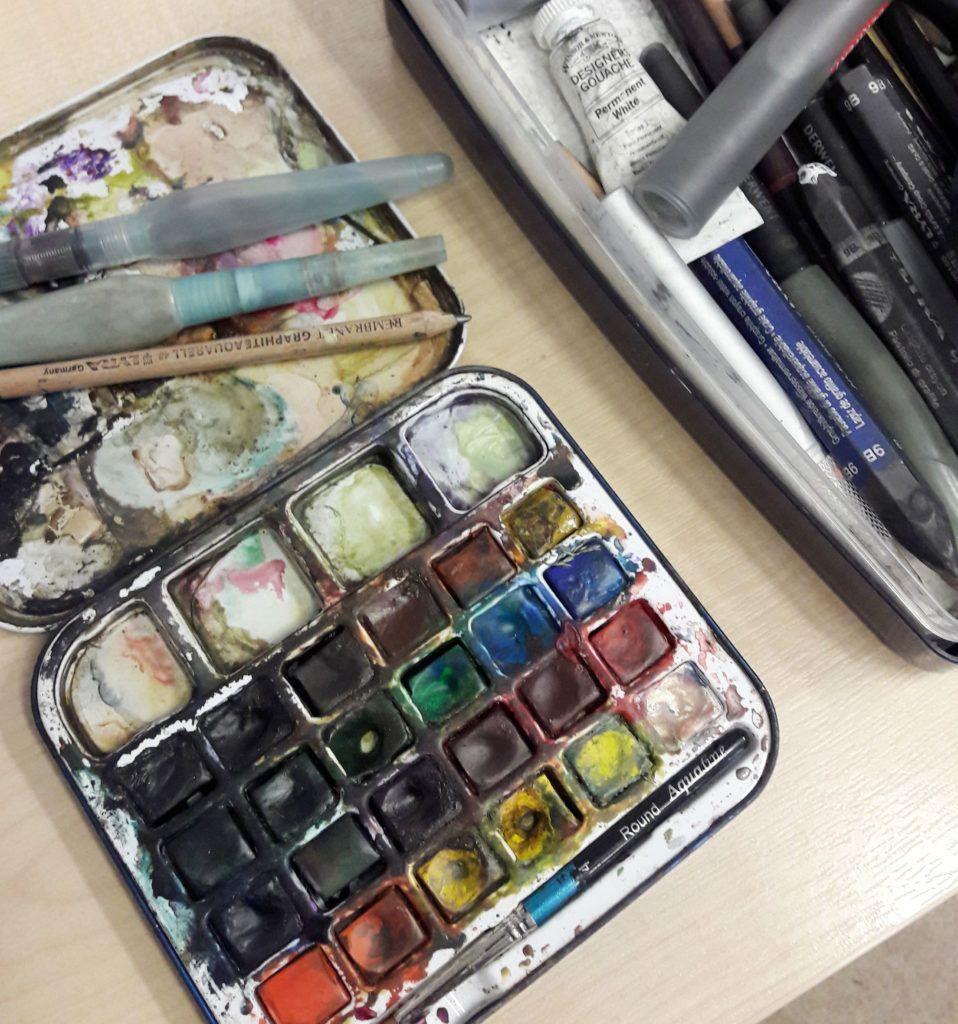 There were cards and prints, and Sarah sold tea towels with Russian folk art designs.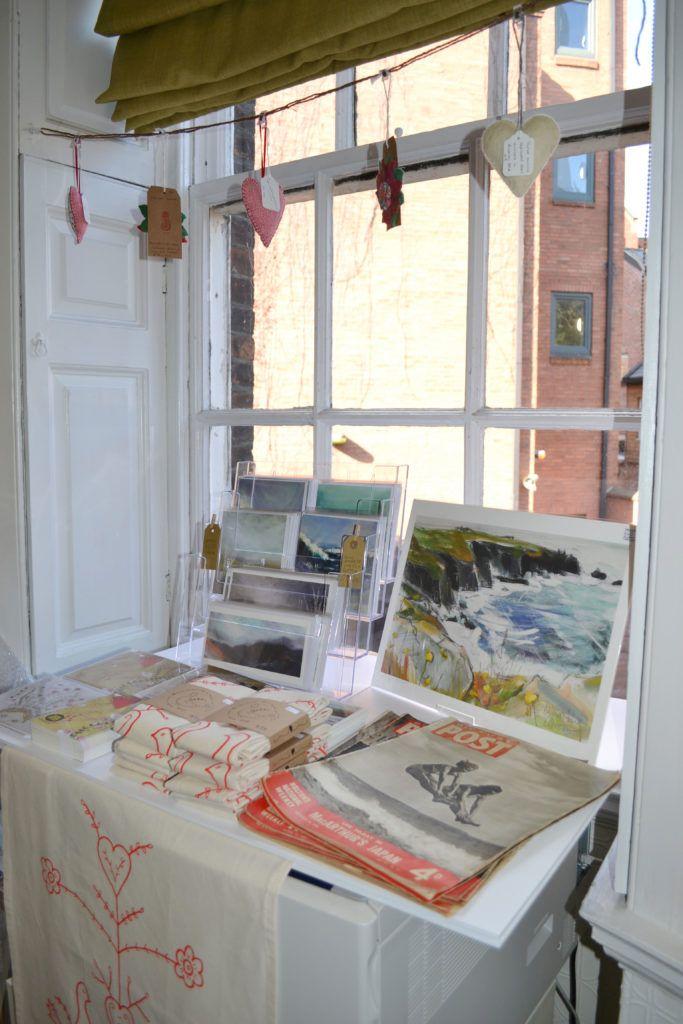 I sold mounted original works on paper…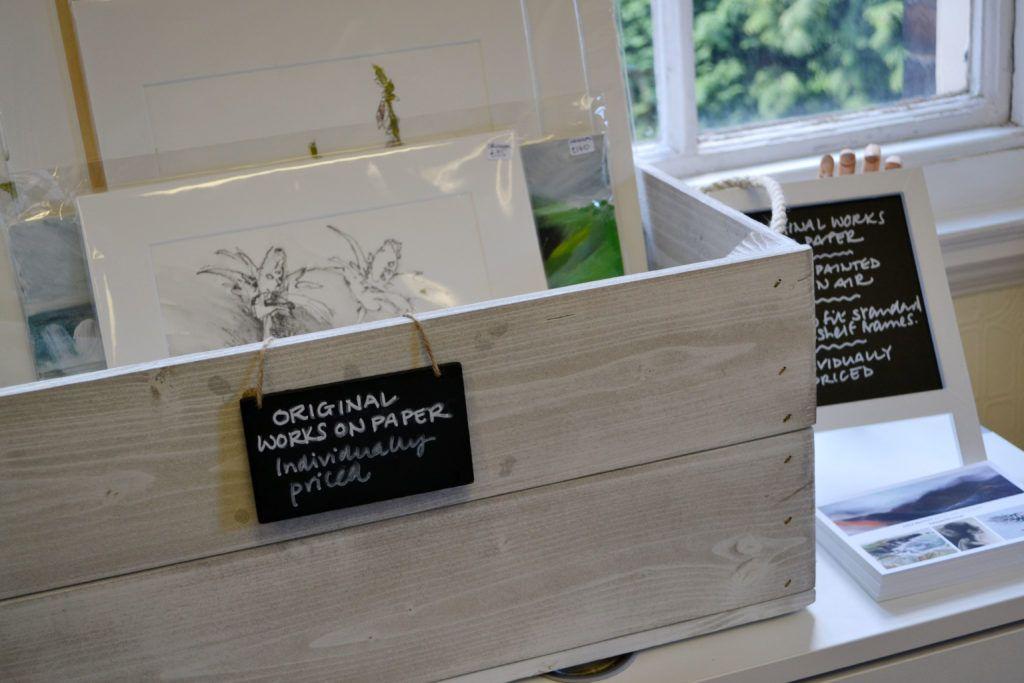 …and lots and lots of paintings, giclée prints, cards and books.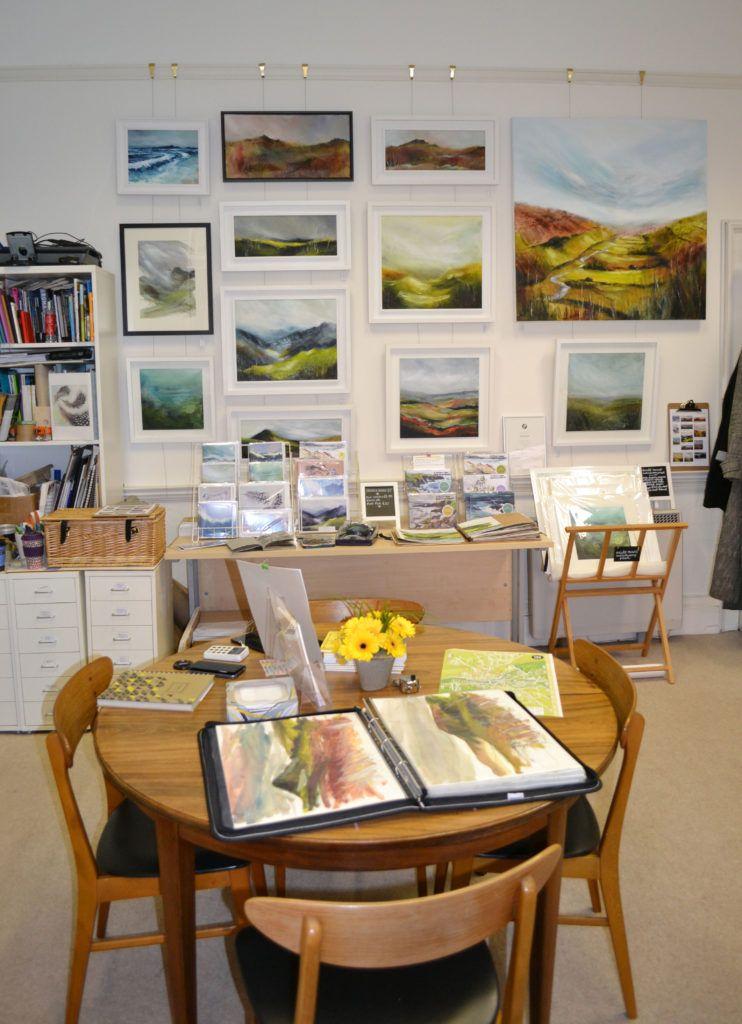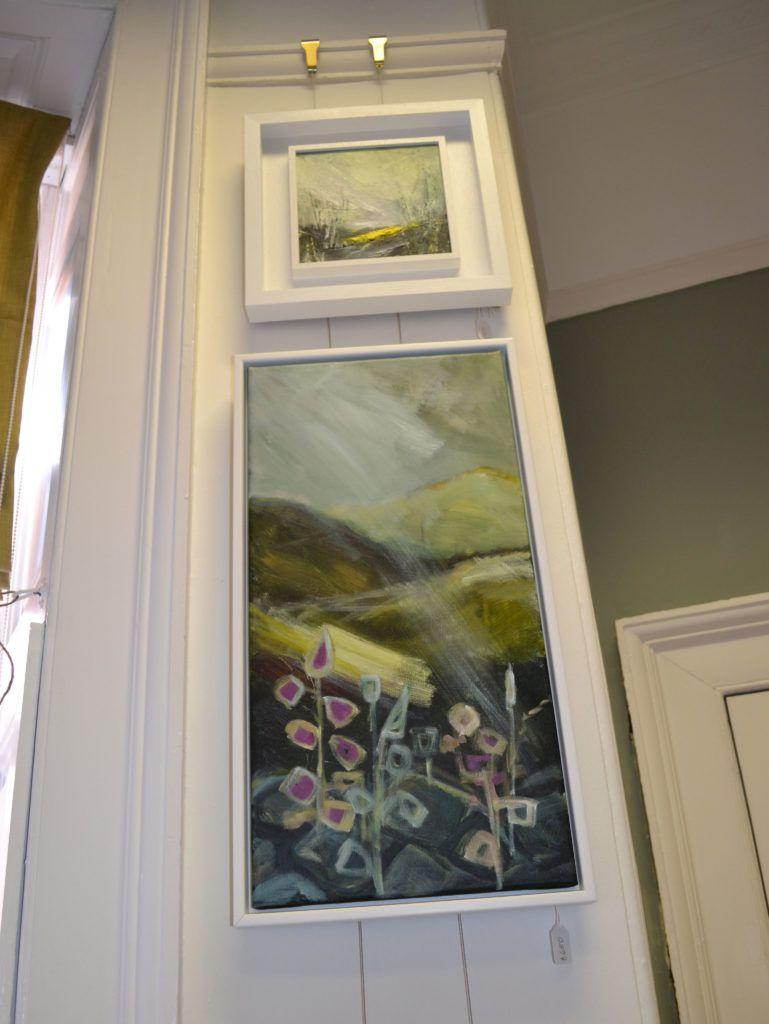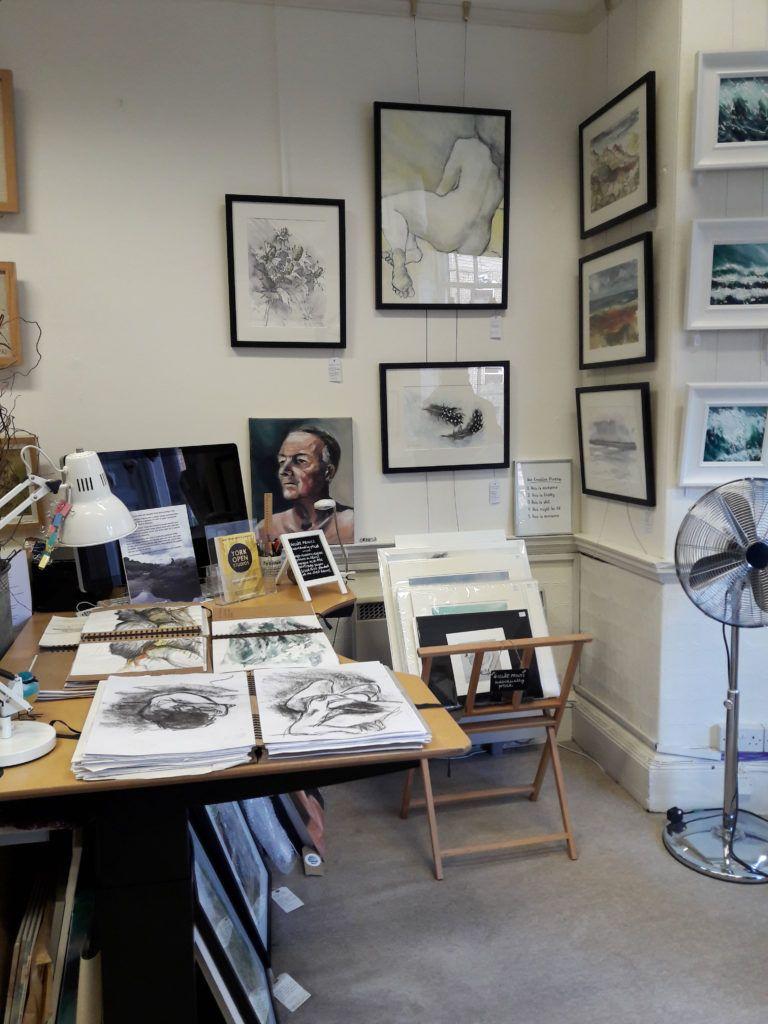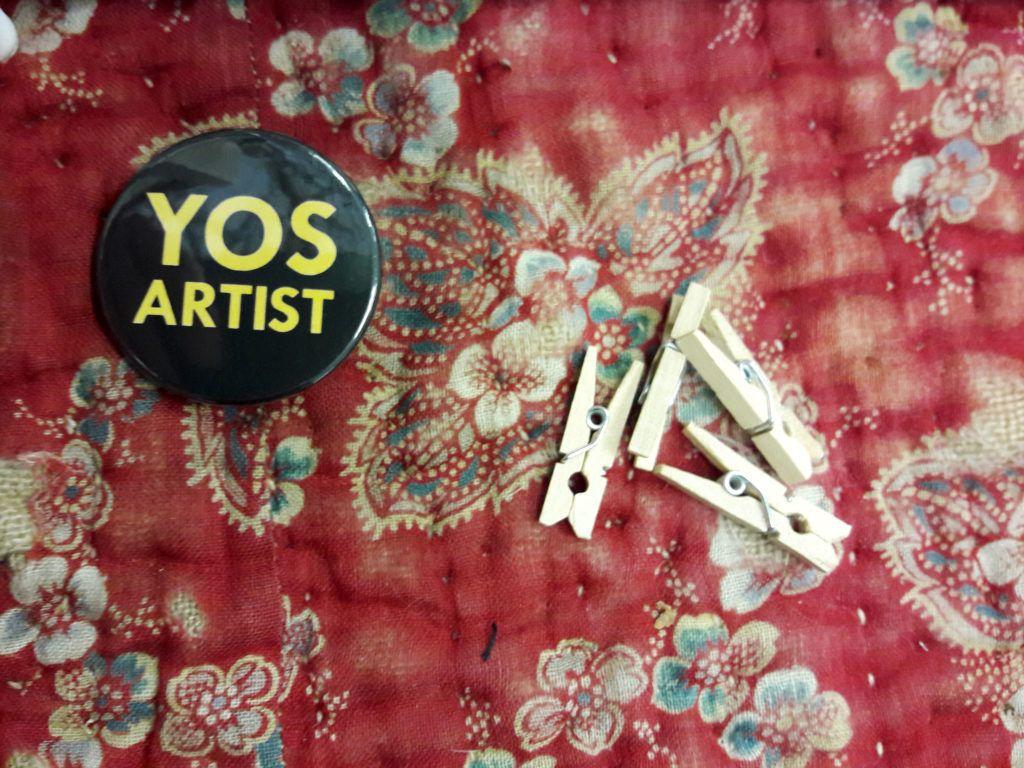 Visitors seemed to enjoy it…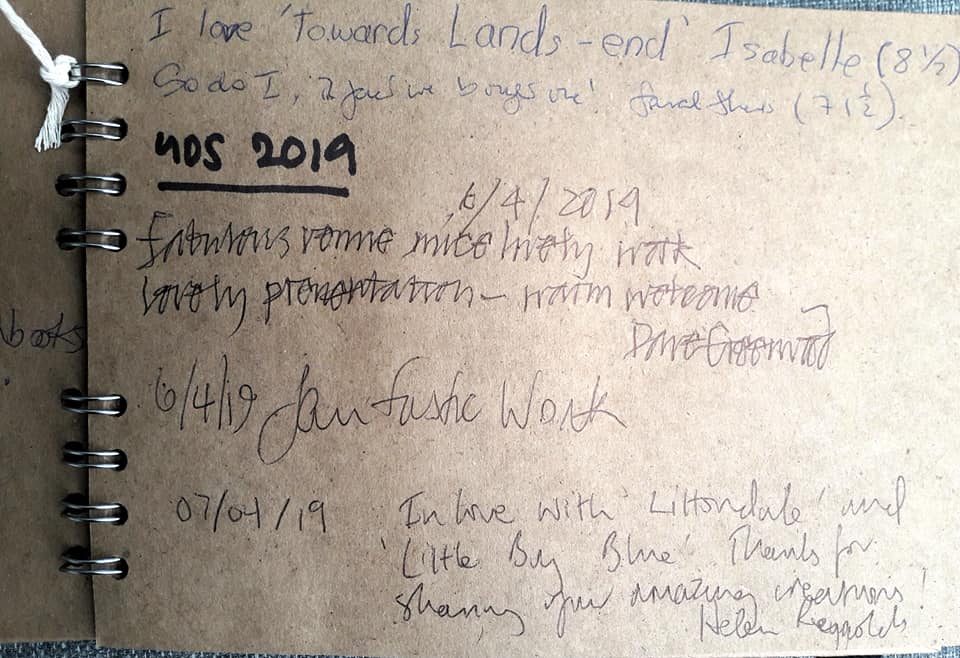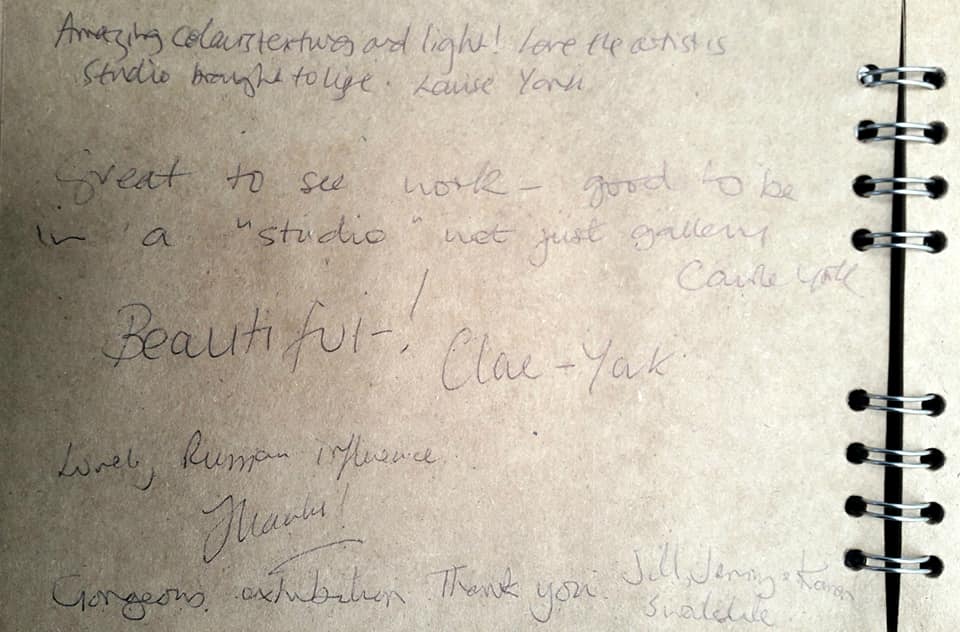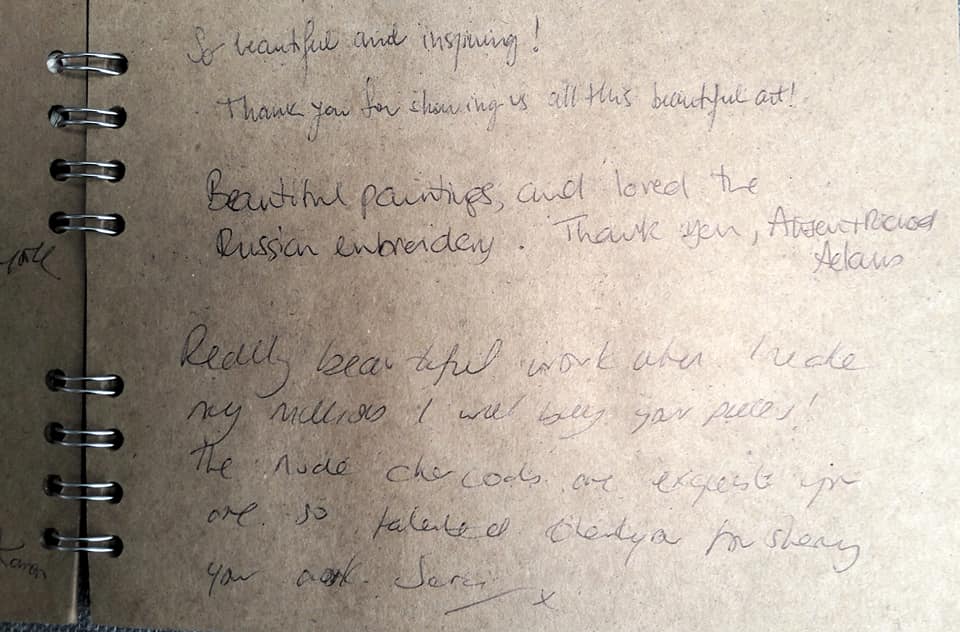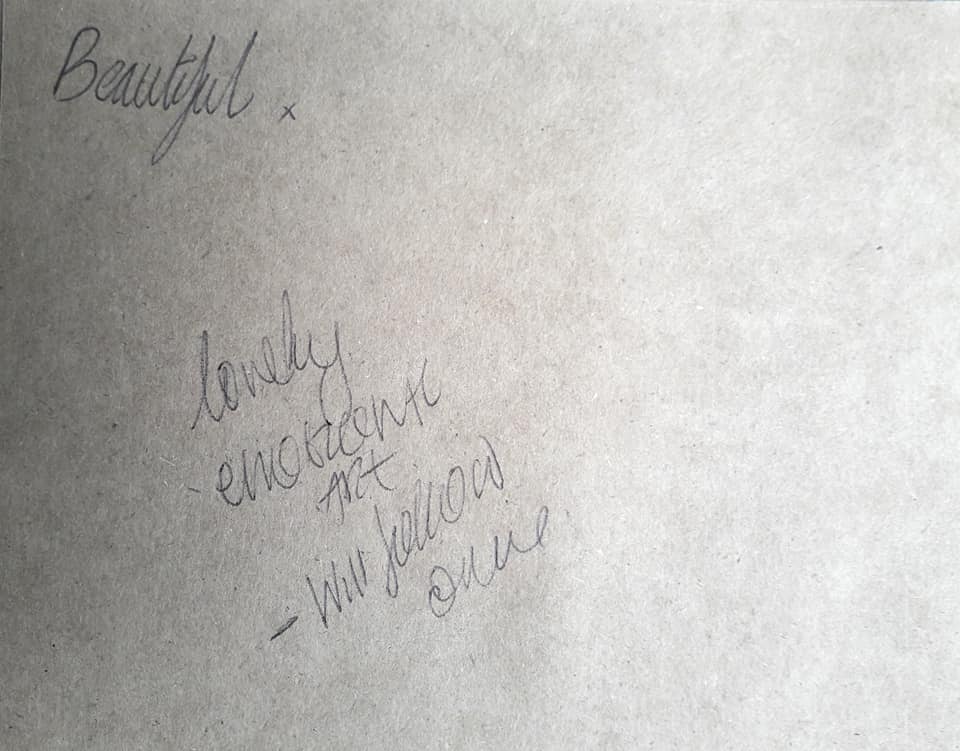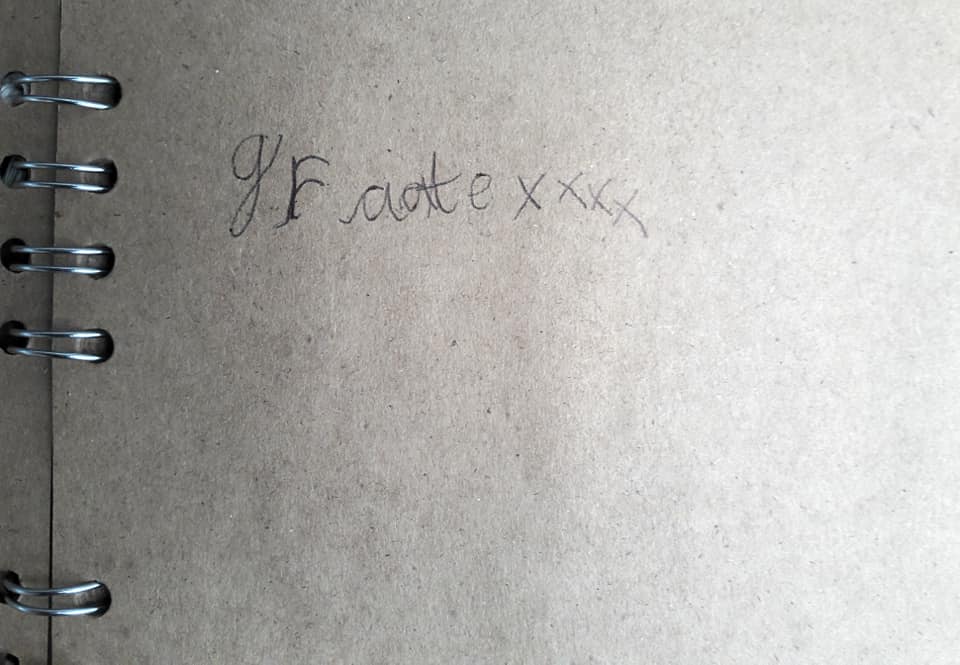 …and this original work on paper even flew off to Toronto!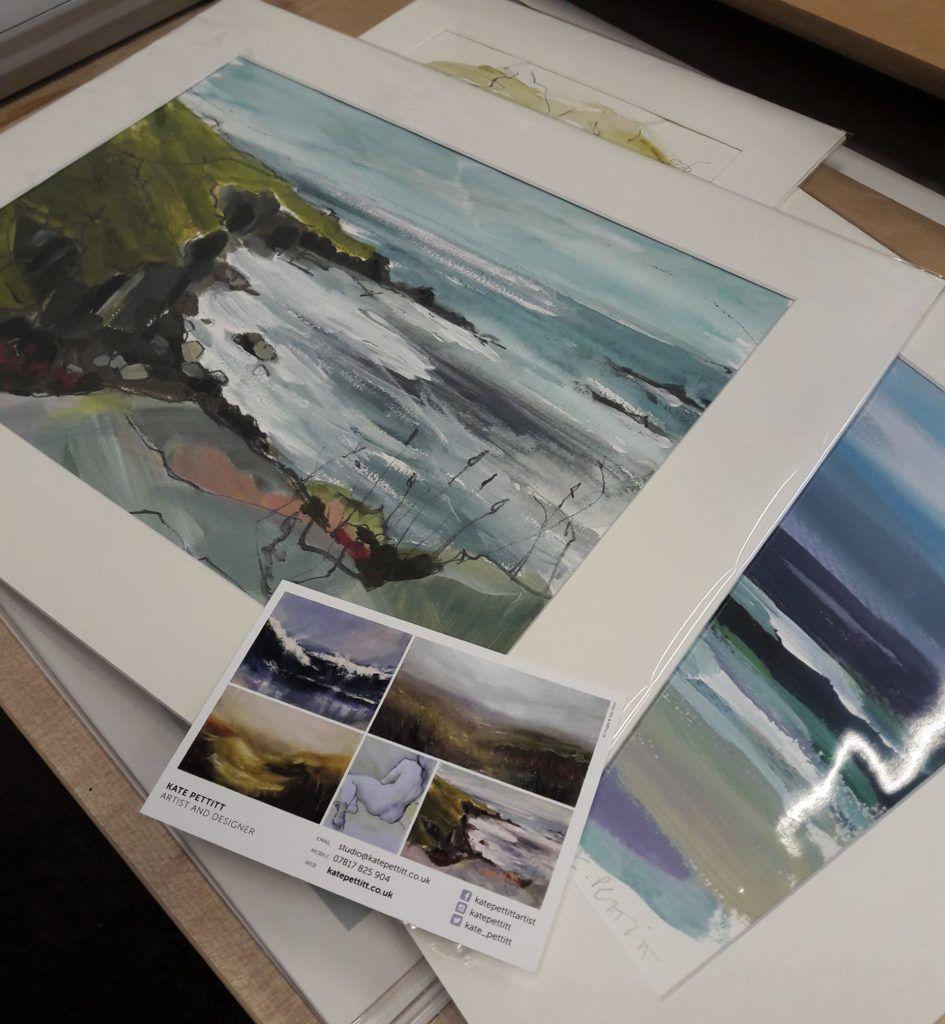 If I get accepted next year, I'll be taking part from my new studio in Holtby – exciting times!
Visit the York Open Studios website for details of the event.