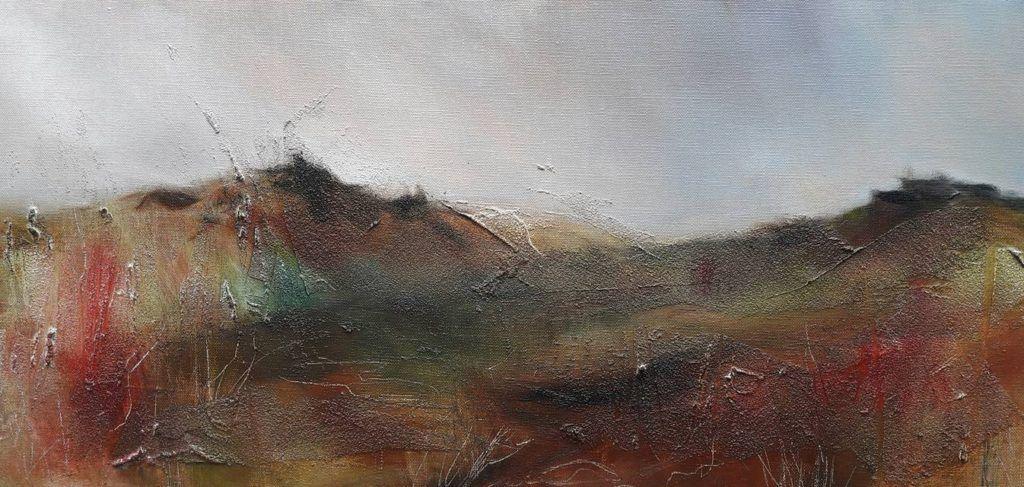 Oil and pumice on canvas. 630 x 330 mm (framed size), 600 x 300 mm (canvas size). Dark wood tray frame.
SOLD
Dartmoor – the landscape of my childhood. Growing up in Devon on the edge of the moors, I rather took it for granted when I lived there.
On a recent visit to see family, we drove over the moors on a wet day in early January. I took my sketchbook, leaned into the wind and took down some visual references and  mental notes.
I enjoy the Devon palette of russet browns oranges and reds of the dried bracken and heather, rushes and peat.