I've just returned from a fortnight in North Wales where I sketched and further explored my favourite area in the Rhinog mountains and the beaches around Harlech.
The weather was bright for the most part, with some dramatic 'weathery' intervals. I went out sketching every day to collect information to use back in the studio and to refresh my memories of the place, its unique atmosphere and beauty.
Here are the results!
A sketch book is available to buy from my online shop, containing these works and notes from my studies.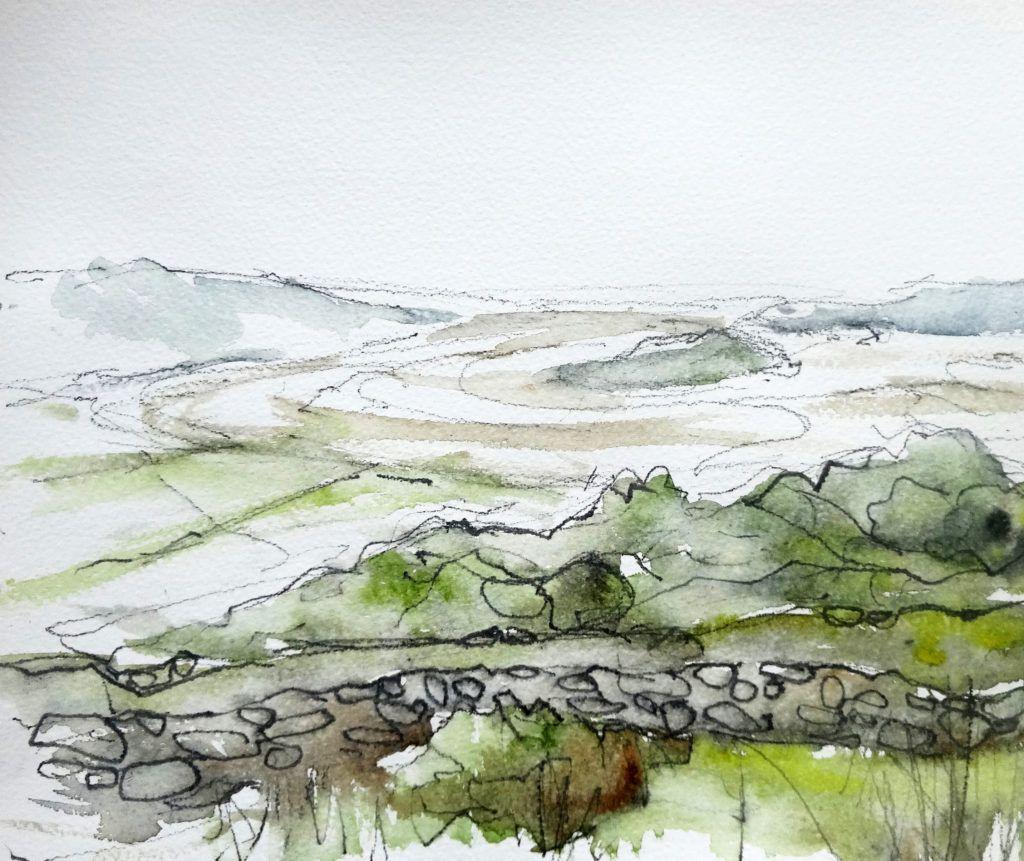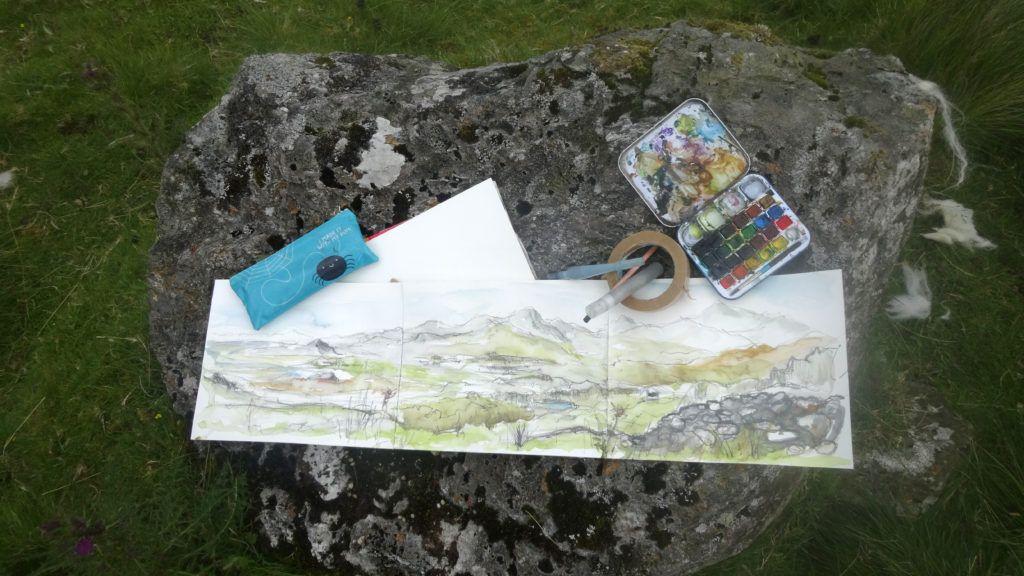 Please contact me if you are interested in purchasing any of these works on paper. They can be supplied unframed, in mounts ready to frame at home, or framed.
Contact Kate