I've recently returned from a fortnight sketching by the sea in Low Newton, Northumberland. The beautiful sweeps of sandy beaches and dunes covered with wildflowers and grasses, will form the basis for my next suite of paintings.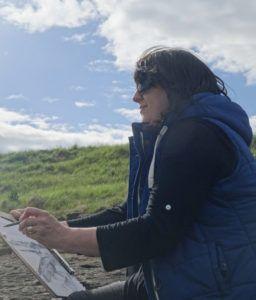 The sea changed colour from moment to moment, from purples to a rich turquoise and navy blue, crystal clear over the sands, and I spent many happy hours observing and making visual memories to refer to back in my studio. I was particularly struck by the movement of the dune grasses and the changeability of the weather, colour and light at different times of the day.
A sketch book is available to buy from my online shop, containing these studies and notes from my visit.
I will be visiting the area again, to paint and draw in September 2019, so expect more!
Save