I've been looking for compositions for life paintings recently, so have been deliberately doing lots of short studies to explore form, line and crop.
Here are some I've already worked up into paintings for my exhibition at Pyramid Gallery, York…
The first explores a difficult foreshortened pose. I like it because it feels like an abstract landscape. I adapted it a little for the final piece and used the study of form and line to minimise the suggested volume of the figure. I worked in acrylic and charcoal.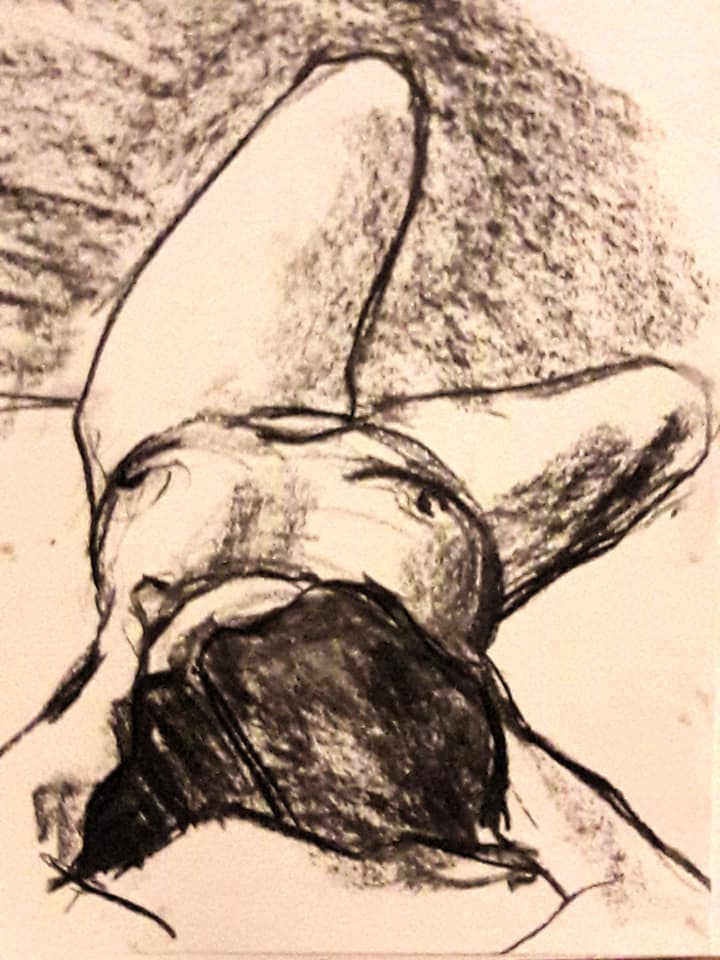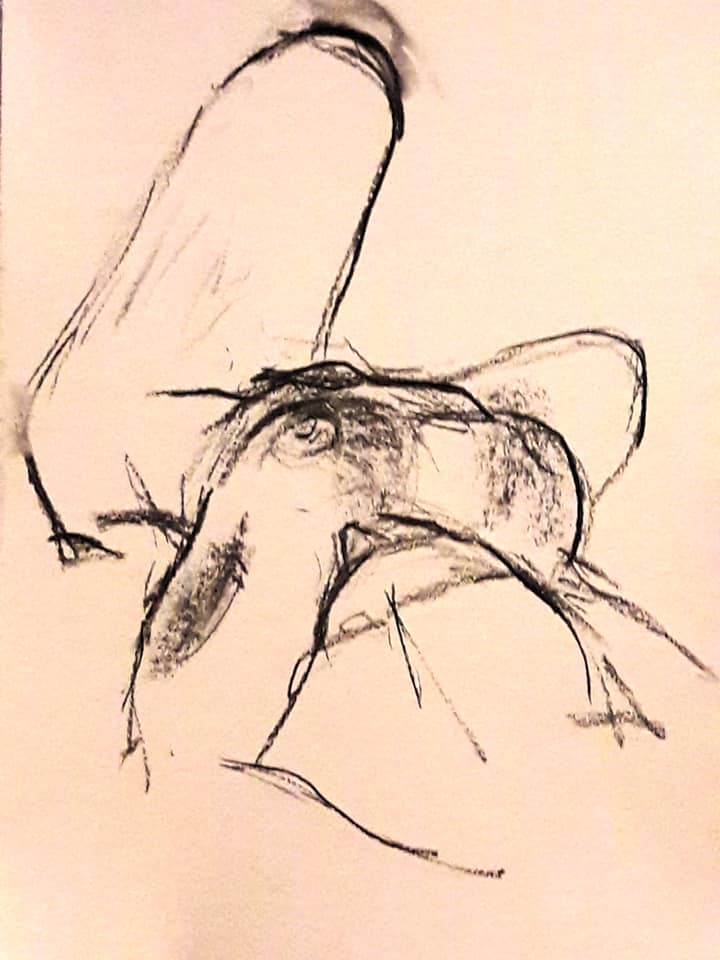 I loved this pose, below. It celebrates the curves of the model and the feet anchor the composition. She is twisted slightly and you wonder what she's looking at. The negative shapes echo each other with the model cutting through the sheet. Again, I worked in acrylic and charcoal for the final piece.
Below is a new set of studies that I intend to work up. Another foreshortened pose, the model undulates away like a landscape. She is strong but feminine.
I moved around the model a little to get a tighter crop and collected information in different mediums, that will help to inform the final piece.
The first, below, is in graphite. I was looking for line here, with a suggestion of volume.
Next, I moved on to charcoal and chalk to explore shadow and form.
I moved slightly to the left in the next one, to get a tighter angle and a more interesting crop. I worked in black pastel and chalk, looking at volume and form again.
Then I looked at line and exaggerated shape. Having familiarised myself with the volume, form and foreshortened angle of the model, I was able to do a series of short graphite line studies to explore areas that could be exaggerated to give a more interesting shape and some stylisation. The shapes of her buttocks and her ribcage were slightly tweaked to remove the interruption of the sheet she lay on, and to give of a suggestion of her hip bone.
This little study, top left above, is probably the most useful in terms of development. It could only have been arrived at through exploring the subject as I did. When cropped, I also like the way it looks as if she's wearing a black glove. I may choose to incorporate this in the final piece.