Life in lockdown is hard for an artist used to painting outside in the landscape, so I've had to be creative and make my own fun while being trapped inside.
Concertina sketch books are a great way of using odd bits of nice quality leftover paper for playful mark-making and composition practice.
This is one I created after a particularly exciting online life drawing session. I wanted to explore a more graphic approach that I felt would suit the subject matter, using my original drawings as reference, and using graphite and liquid watercolour inks.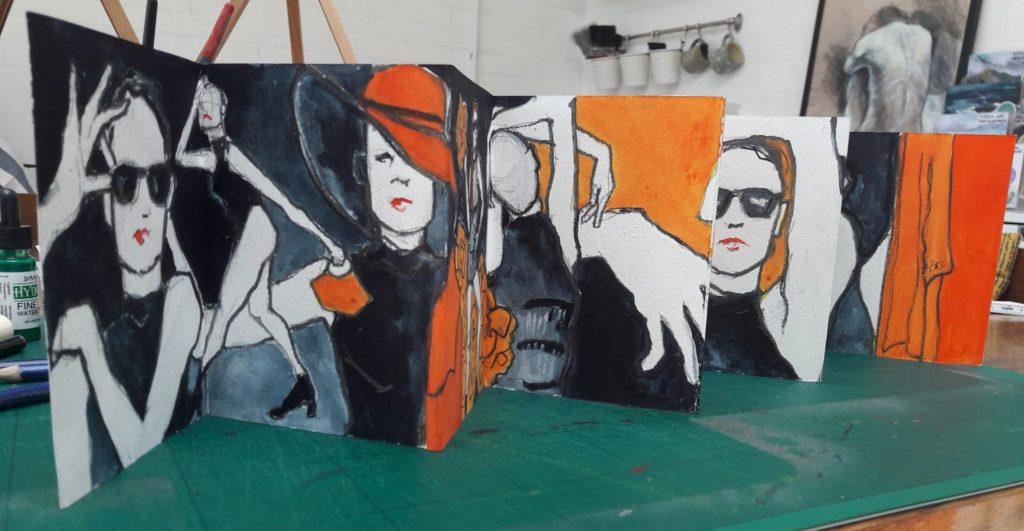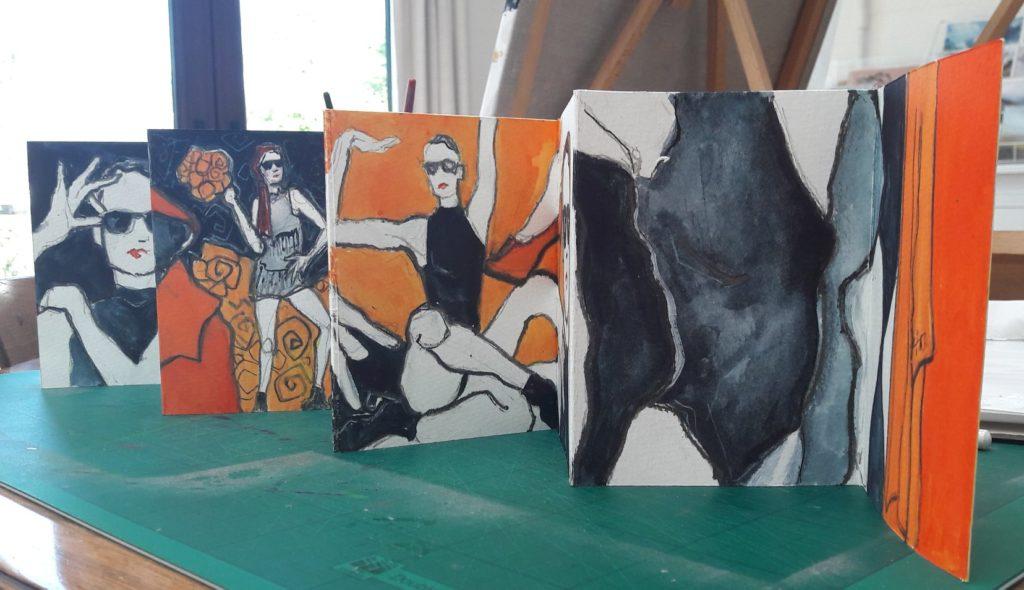 This one was drawn en plein air in my garden, in watercolour and graphite. I'll be working on the other side soon…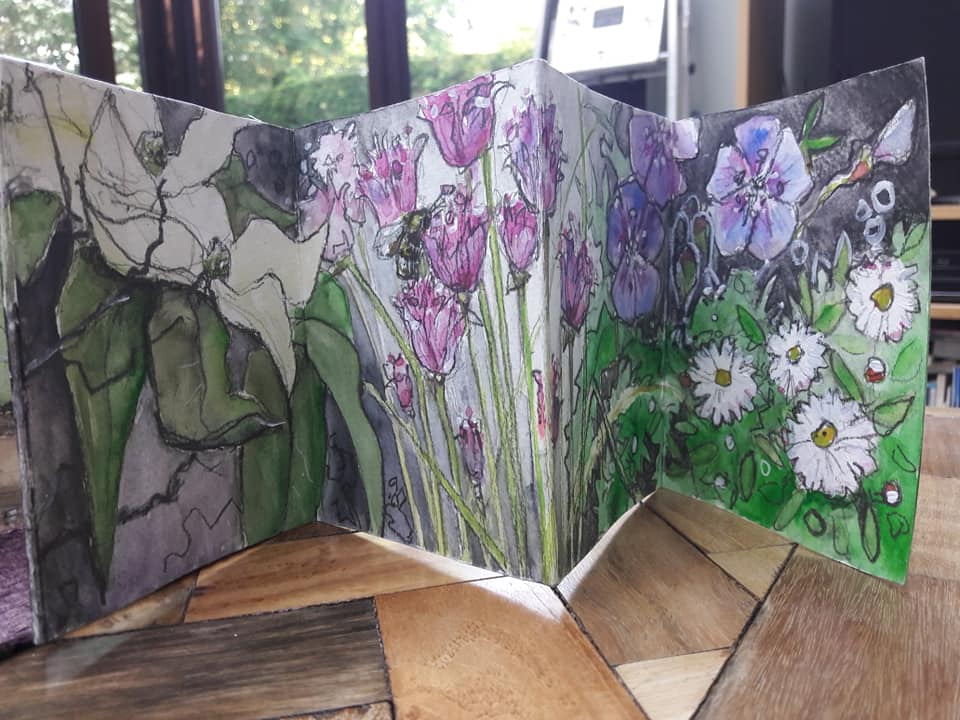 I plan to make these into concertina cards in time for Art& in October.