My niece, Amy, has recently turned 18 and completed her A'levels, so I painted her a picture of Penmon beach, Anglesey, as a present. The beach has a special place in the family's hearts and is one of our favourites.
I painted the view across to the lighthouse and Puffin Island, and the sweep of the pebble beach. I painted quickly in acrylic and graphite onto a natural panoramic canvas.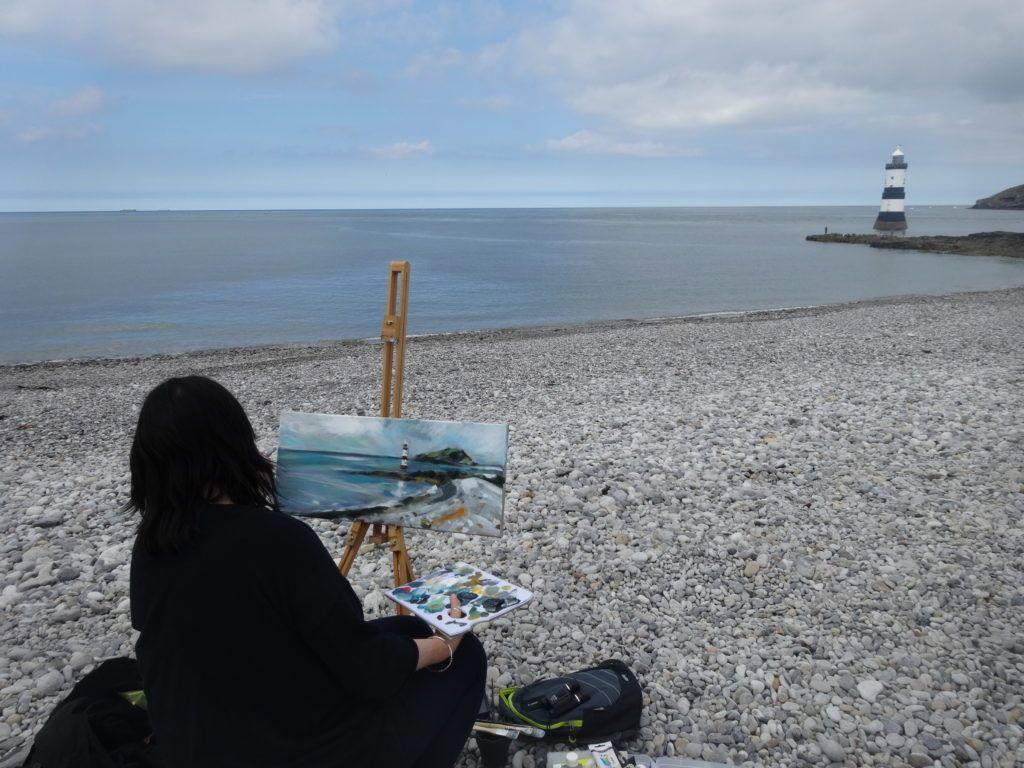 The day was made even nicer by the beautiful weather, the appearance of a pod of porpoises, and the fact that Amy, Andrew and Ian were all with me as I painted. A special day.